Please note that the comment section below is only for commenting on blogs. Please contact us with any questions you may have. Thank you! 
School News
Learning fractions in Ms. Pawluk's grade 3 classroom
Posted on

March 7th, 2018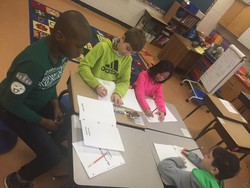 What could be more fun and delicious than learning fractions using chocolate bars!