Please note that the comment section below is only for commenting on blogs. Please contact us with any questions you may have. Thank you! 
School News
Kindergarten classes visit City Hall
Posted on

May 14th, 2018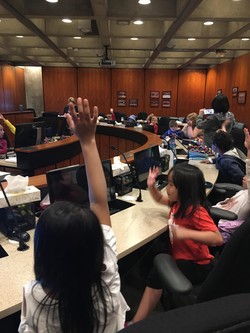 The Kindergarten class enjoyed learning about our City counsel and what it means to vote and be a part of our community. Students then challenged themselves with a mini fitness class and enjoyed a picnic followed by some duck duck goose in the park.