Please note that the comment section below is only for commenting on blogs. Please contact us with any questions you may have. Thank you! 
School News
Kindergarten classes visit Red Deer Regional Hospital
Posted on

March 27th, 2018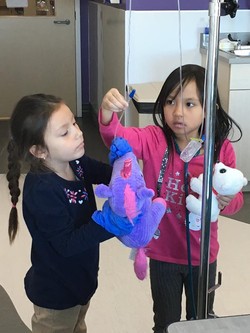 Kindergarten students toured and had a hands on tour of the Pediatrics Ward at Red Deer Regional Hospital.  They even got a chance to make a cast for their bears that came along on the field trip.