Please note that the comment section below is only for commenting on blogs. Please contact us with any questions you may have. Thank you! 
School News
High School Parent Student Orientation and Open House March 20 @ 7:00 p.m.
Posted on

March 13th, 2018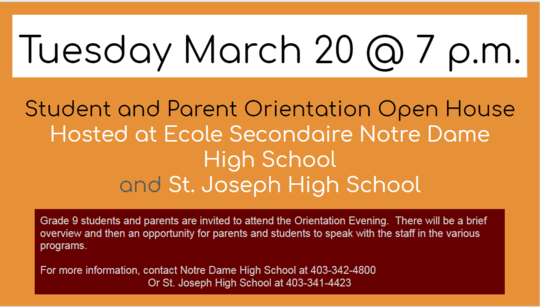 Hosted at Ecole Secondaire Notre Dame High School and St. Joseph High School.
For more information, contact Notre Dame High School at 403-342-4800 or St. Joseph High School 403-341-4423