Please note that the comment section below is only for commenting on blogs. Please contact us with any questions you may have. Thank you! 
School News
Being good stewards of our world!
Posted on

May 14th, 2018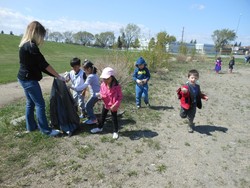 PreK students doing their part to keep Red Deer clean and green in Red Deer's annual Green Deer Challenge.