Please note that the comment section below is only for commenting on blogs. Please contact us with any questions you may have. Thank you! 
School News
3W already has a great start to our Kindness initiative to decorate our school with kindness!
Posted on

December 6th, 2017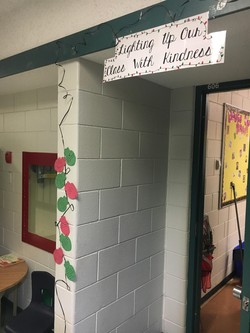 As a way to highlight the spirit of the season, we will be starting a school-wide activity that focuses on kindness for the month of December. Christmas bulbs are used to encourage students to recognize when kindness is shown by their peers. When they see someone being kind, they simply write a few words describing the kind act and who performed it on a Christmas bulb and then the light bulbs can be displayed around your classroom door or in the hallway.